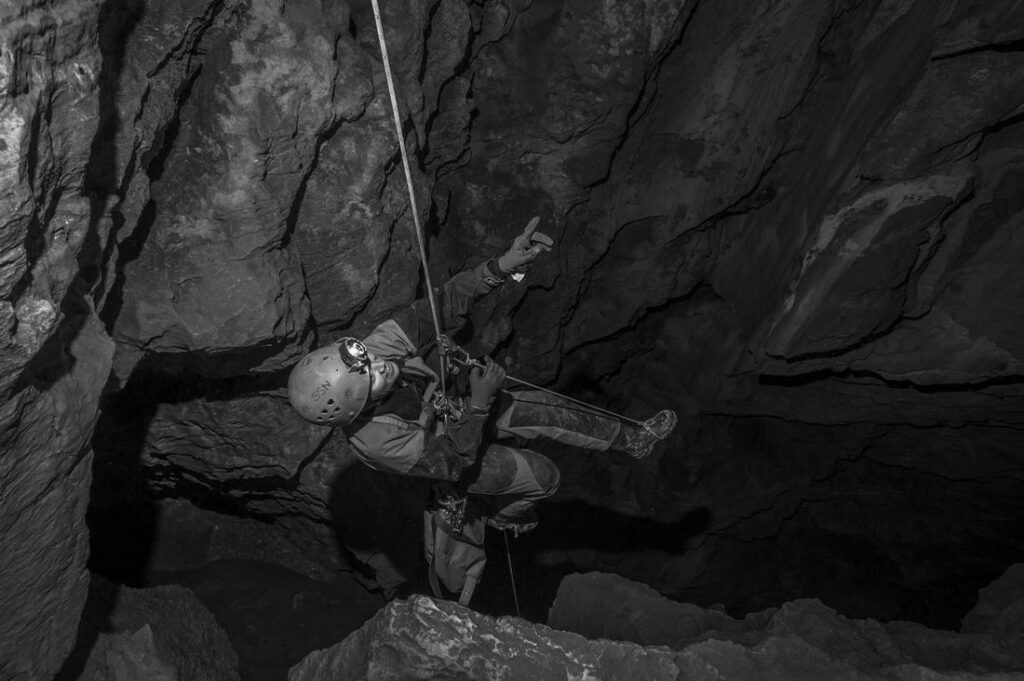 Hi, I warmly welcome you to Clair Obscur caving.
I offer a range of cave explorations activities guided by me in total safety. Most of the tours are in the mountainous regions of Vercors and Chartreuse in the french Alps, close to the city of Grenoble.
The tours are organized in accordance with ability levels.
If you are a beginner and want to have your first experience with your friends or family, take a look at Pour Tous, meant caving for everyone.
 We also offer something more sportive and challenging for beginners; take a look at Speleo Sportive, sportive caving. In those tours you can experience rope techniques like abseiling.
For experienced cavers we have classic big tours: Grandes Courses.

In most caves we can offer different journey options. There are half day tours, day tours and even the option of an underground bivouac experience, depending on your project. If you have a special request for a tour we can talk about it and arrange it together.
The price is per person if you are minimum of 4 people in the group, otherwise it's a private guided session. As there is minimal internet access and no wifi at most places we will meet, please remember to pay in cash only. 
For more info: 
I provide most of the gear you will need for an enjoyable and safe tour, this includes: Caving suit and wet suit, complete caving harness, helmet and light, caving bags and dry bags.
You will need to bring: sport or hiking shoes and another pair of shoes to change after the tour, sports underwear like warm tights or comfortable trousers and a warm sweat shirt.
For more details on the gear we use for caving:
If you have further enquiries, I speak English fluently so don't hesitate to call me in order for me to answer any of your questions! I use Signal.app for foreign numbers, you can send me a message 00336.44.71.40.06 and I will call you back.
About me:
I am an experienced and passionate spelunker/potholer as well as a professional caving instructor. I graduated my instructor diploma in 2018, (DE JEPS Spéléologie) awarded by the French government and recognized internationally.
I regularly take part in explorations in France and also in caving rescue exercices. I live in Autrans, one of France's caving paradises 😉 I love travelling and discovering new places. I am curious to meet new people and share experiences, looking forward to meeting you!
Welcome to Vercors, France!